Welcome to Sonny Wiki
A Wiki about the Flash Game Series 'Sonny'
About Sonny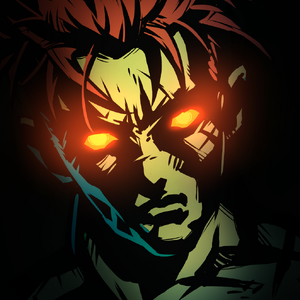 Sonny is a series of role-playing adventure games created in Flash by Krin and published through Armor Games. The main feature that sets it apart from other RPGs is that the main character, Sonny, is a zombie, and the plot of the game is structured around this key fact. The game is set in a fictional universe with a wide variety of technology and equipment; for example, some characters use melee weapons, such as clubs and swords, while others use magic or guns.
To date, Sonny has had one sequel, Sonny 2, and also a game which is a complete reimagining of the series, called Sonny, which has been released on iOS and on Steam. The community calls it Sonny (2017) to differentiate it from the first Sonny game. There was also Sonny 3, which was in development before being cancelled, using many gimmicks from the game in the remake.
Typically, the best way to play the Flash duology is via the Armor Games website, which has the most up to date versions of the games, with access to the Hydraulic class in Sonny 2, which is exclusive to the Armor Games client of the game. However, Adobe Flash Player, the engine used for the games was discontinued..
Please read the rules of this wiki, which are avaliable under the Wiki Rules tab under the top navigation.
Games
Author's Website
Krin is the author of Sonny, and he had two websites which were used as blogs. The first one being KrinLabs, which went at 2010. Krin then made a second website, Krin Studio which replaced it. Both websites are now offline with the only way to access them is by the Wayback Machine. Both had blogs made by Krin that discussed the games he developed and forums that discussed his games, which include Sonny.